Aesthetic Medicine Board Certification - Pakistan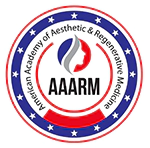 The most prestigious event in Aesthetic Medicine right here in Pakistan! The American Academy of Aesthetic and Regenerative Medicine (AAARM) invites you to embark on a transformative journey towards Board Certification in Aesthetic Medicine. Whether you're a seasoned medical professional or just beginning your career, this event is your gateway to excellence in Aesthetic Medicine.
Course Details
Date: 18 December 2023
Course Venue: United Arab Emirates

OVERVIEW
To qualify for the AAARM board certification, candidates must meet each of the following:
Completion of Diploma in Aesthetic Medicine course;

A passing score of 70% in the written examination;

A passing score of 70% in the oral exam.
AAARM is proud of how it sets the best standards for doctors who practice Aesthetic Medicine. Physicians can get AAARM Board Certification if they finish an intensive diploma in aesthetic medicine and pass a hard written and oral exam that covers all aspects of aesthetic medicine.
Written and oral exam schedule
08:45-08:55 Registration and to be seated for the examination
09:00-11:00 Written Examination
100 Multiple Choice Questions
Candidate must receive a passing grade of 70% to advance to the Oral Exam
11:30 Onwards Oral Exam
13:30-14:00 Announcement of results
Candidates must receive a passing grade of 70% in
Oral Examination to receive Board Certification
14:00 onwards Graduation ceremony and celebratory lunch