Diploma in Advanced Gynecological Endoscopy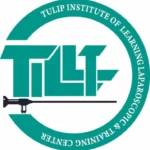 This is a diploma course aimed at surgeons and advanced laparoscopic surgeons. It is designed to provide the skills necessary for surgeons who wish to specialize in gynecological endoscopy
The course is an advanced program on endoscopic gynecological surgery with a special emphasis on advanced applications in minimally invasive gynecological operations such as laser treatment of benign lesions in the female genital tract. Participants in this Course will cover every aspect regarding operative and practical aspects of advanced laparoscopic procedures including all aspects of basic as well as advanced surgery for benign disorders in the female reproductive tract. During the first week of Practical sessions, clinical cases will be discussed and performed by faculty members The course is interactive with the participants who will observe cases from start to finish .
Course Details
Date: 31 March – 02 April 2023
Venue: Delhi, India
Diploma in Advanced Gynecological Endoscopy 

Course Highlights
Limited batch of delegates, In the OT for a surgery on a rotational basis. Personalized focused teaching (it's our passion) in the OT with limited delegates.

 Live 3D telecast for the remaining delegates in the audio – visual room with live interaction. A personal approach to solving your queries.
Focus on pelvic anatomy and retroperitoneal dissection Increasing the safety margin in complex pelvic surgeries.
A whole variety of cases, from basic to advance like fertility Enhancing, Endometriosis, Complex Hysterectomies, Myomectomies, Pelvic floor repairs to cover every aspect.

Cases according

to availability

Principles and demonstration of various energy sources like the bipolar Shearers and harmonic. Principles of Endosuturing with pelvic – trainer exercises.

Continuous mentorship in future for reviewing surgeries and setting up Endoscopy unit.