Master Certification in Hair Transplant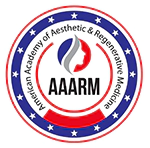 A Comprehensive Hair Transplant Training Course

Are you interested in expanding your skills in hair transplant techniques and procedures? Then this Master certification in hair transplant training is for you! This comprehensive course, held in UAE, is designed to provide you with a thorough understanding of the latest hair transplant methods and techniques. Under the guidance of expert instructors, you will learn how to perform hair transplant procedures with confidence and precision. Whether you are a new practitioner or an experienced professional looking to enhance your skills, this course is the perfect opportunity to gain hands-on experience and earn a professional certificate in hair transplant. 

Date: August 12 – 13 2023
Course Venue: United Arab Emirates
Time: 09:00-17:00

Techniques for hair transplantation: Instruction on methods of hair transplantation such as FUE (follicular unit extraction)
Patient selection and consultation: Information on how to evaluate patients for hair transplantation, as well as how to communicate with them about the procedure and manage their expectations.
Surgical planning and execution: Instruction on how to design and plan a hair transplant procedure, as well as how to perform the actual surgery.
Pre- and post-operative care: Information on how to prepare patients for surgery, as well as how to manage their care after the procedure.
Anatomy and physiology of the hair: Instruction on the structure and function of the hair, as well as the psychology of hair loss and its impact on patients.
Advanced techniques and new trends: Instruction on newer or less common techniques or trends in hair transplantation, such as robotic hair transplantation, body hair transplantation, scalp micropigmentation, etc.
Business aspects of hair transplantation: Information on how to set up and run a successful hair transplant practice, as well as how to market and promote the procedure to potential patients.
Hands-on surgical training: Practical training get hands-on experience in performing the procedure.