Advanced Certification in Semi-Permanent Makeup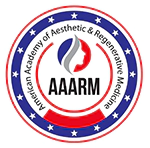 Take Your Semi-Permanent Makeup Skills to the Next Level with Our Advanced Course

Advanced certification course in semi-permanent makeup is designed to help experienced practitioners take their skills to the next level. This comprehensive program covers advanced techniques giving you the tools you need to expand your career opportunities and increase your earning potential.

The course is led by expert instructor with years of experience in the field, who will guide you through the latest industry best practices and techniques. You'll get hands-on practice in semi-permanent makeup applications, including eyebrow microblading, lip pigmentation, and Micro Pigmentation.

In addition to technique training, our advanced certification course covers key topics like client consultations, and aftercare. You'll learn how to assess each client's unique needs and preferences, create customized treatment plans, and ensure the best possible results.

To ensure that you get the most out of the course, we offer a supportive learning environment and small class sizes, with plenty of opportunities for one-on-one instruction and feedback. You'll leave the course with the confidence and expertise you need to take on new challenges and build a successful career in semi-permanent makeup.

Date: May 18 2023
Course Venue: United Arab Emirates
Time: 09:00-17:00

Fundamentals of semi-permanent makeup, including color theory and anatomy
Techniques for creating natural-looking eyebrows, eyelines, and lips.
Safety and sterilization procedures to ensure the health of clients.
Business building and marketing strategies to grow your client base.